Specialized Expertise & Experience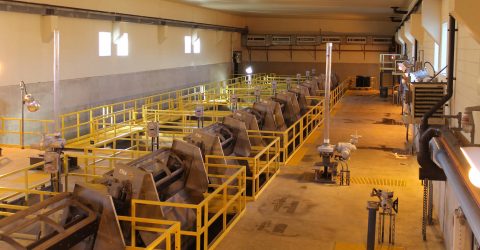 At Rotor Electric, we have been performing electrical contracting services for water resource customers for more than 50 years. Our knowledge of water and sewerage systems and equipment is unparalleled.
Rotor has completed construction and performed installation, maintenance, and repairs at countless municipal facilities including those owned and/or operated by Great Lakes Water Authority, Detroit Water and Sewerage Department, Oakland County Water Resources Commission, and Macomb County Public Works, as well as city and township facilities and corporate plants.
In addition, Rotor Electric provides electrical system testing including:
MV Cable Testing
Power Quality Monitoring
Protective Relay Testing
Infrared Thermography
Circuit Breaker Maintenance & Testing
Transformer Maintenance & Testing
Tap Changer Maintenance & Testing
LV Switchgear Maintenance & Testing
We also perform oil sampling, calibration, short circuit analysis, arch flash survey, fault reduction analysis, and numerous other services to help ensure that your electrical systems operate efficiently and safely.